Spring engagement in Paris – Emily and Kevin
Posted in by Fran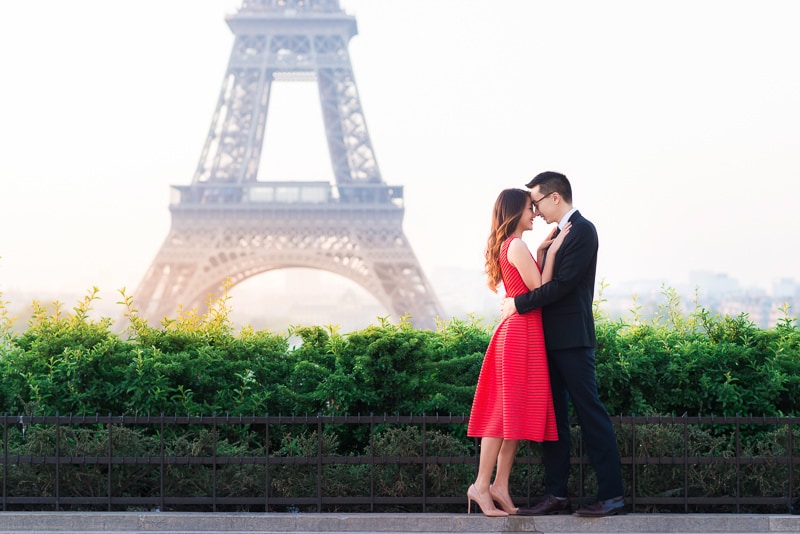 Emily and Kevin got engaged in Philadelphia and decided to take their engagement photos in the capital of romance, Paris.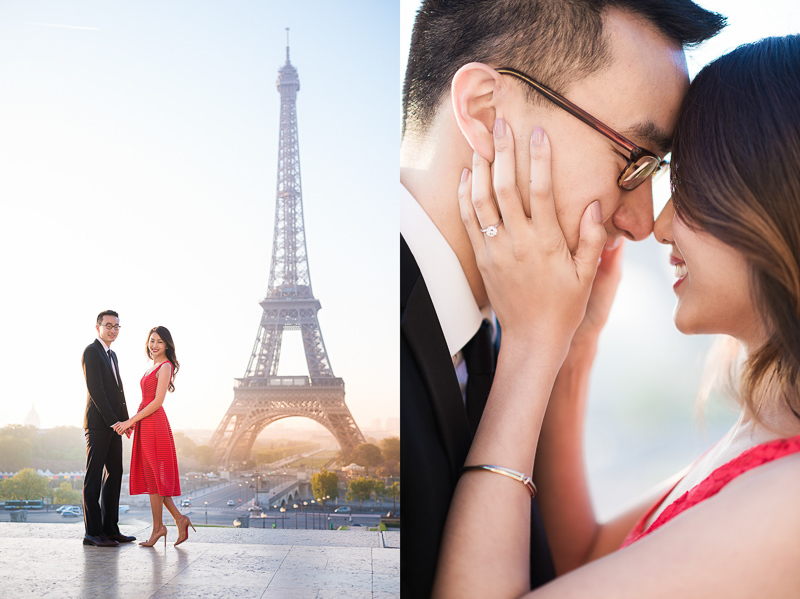 They have booked Fran for a 1.5 hours photo session around the Eiffel Tower (Trocadéro area) on a beautiful April morning.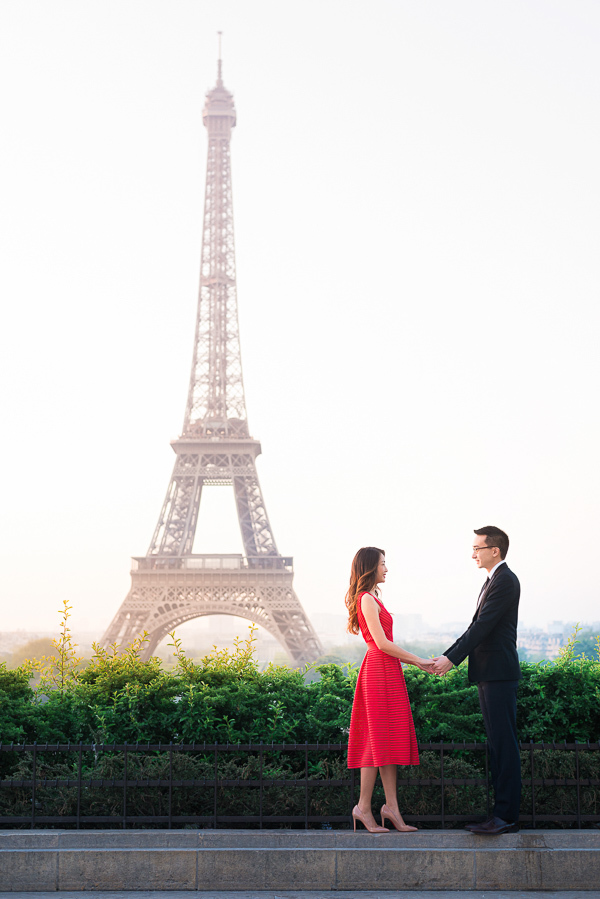 The Parisian weather was on our side that day and we had an absolutely gorgeous sunrise.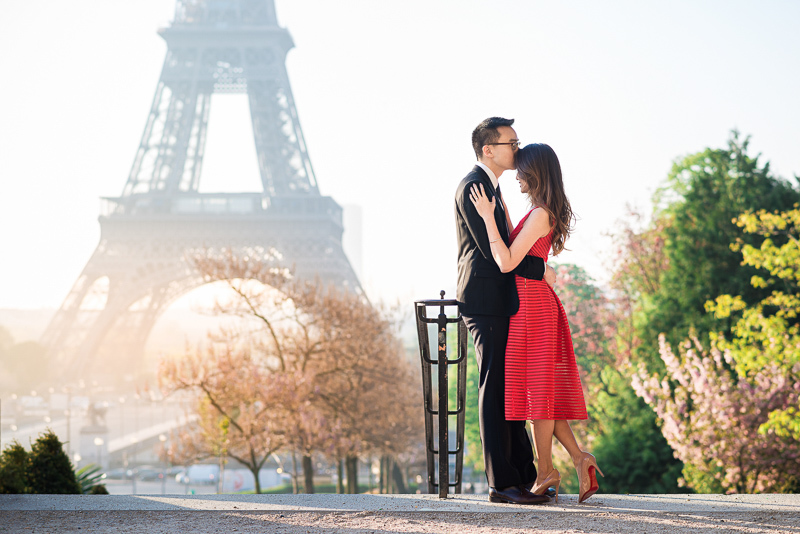 We started to engagement session with a few cute and romantic poses making sure to have the Eiffel Tower in the background.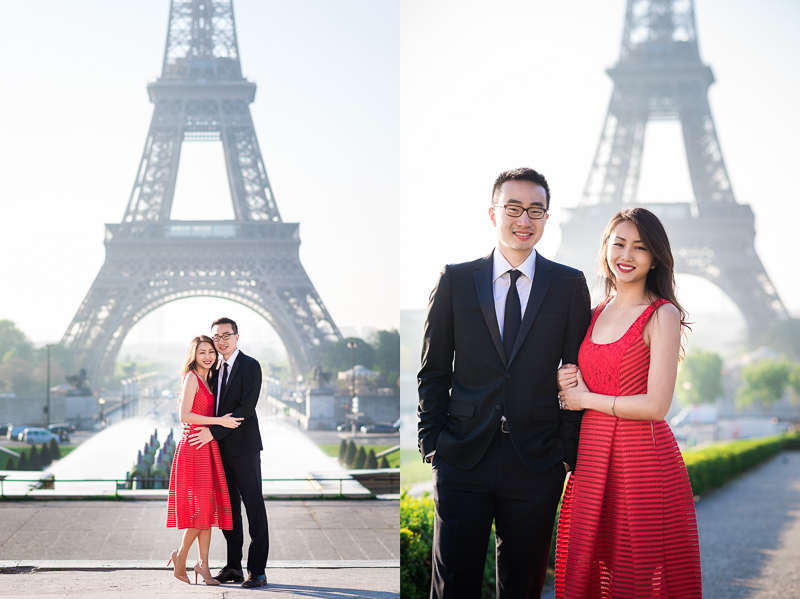 We always pay attention to the details (photographers eye !) and captured a detail shot of Emily's beautiful nude Christian Louboutin stilettos.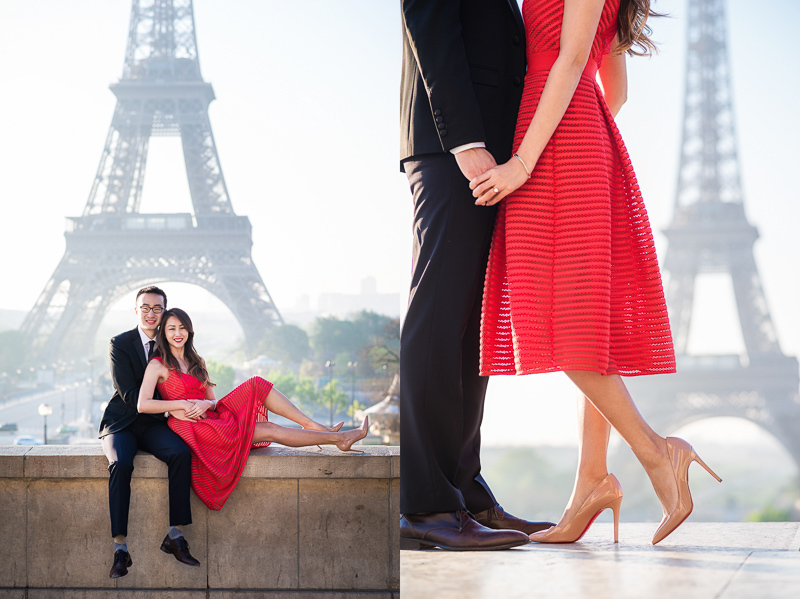 Speaking of details, have you seen her engagement ring ?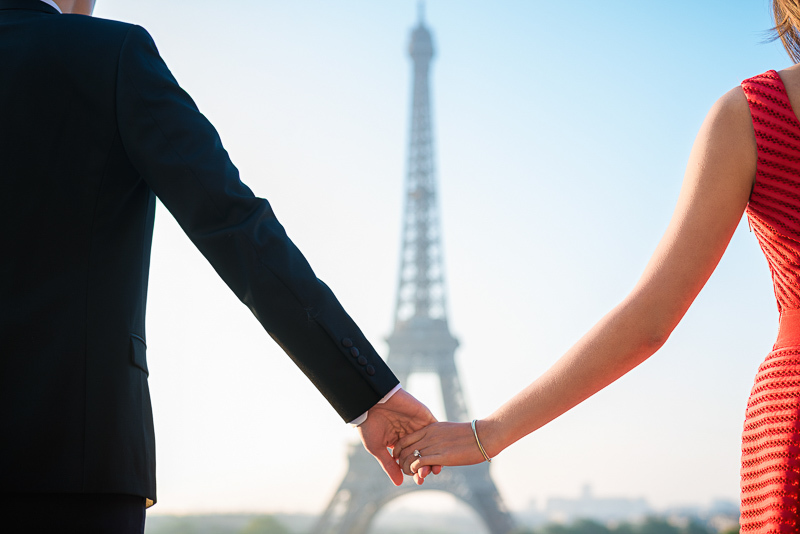 Then we captured a parent pleaser, you know the type of photo that you print, frame and give it to your parents to put it on their night stand 🙂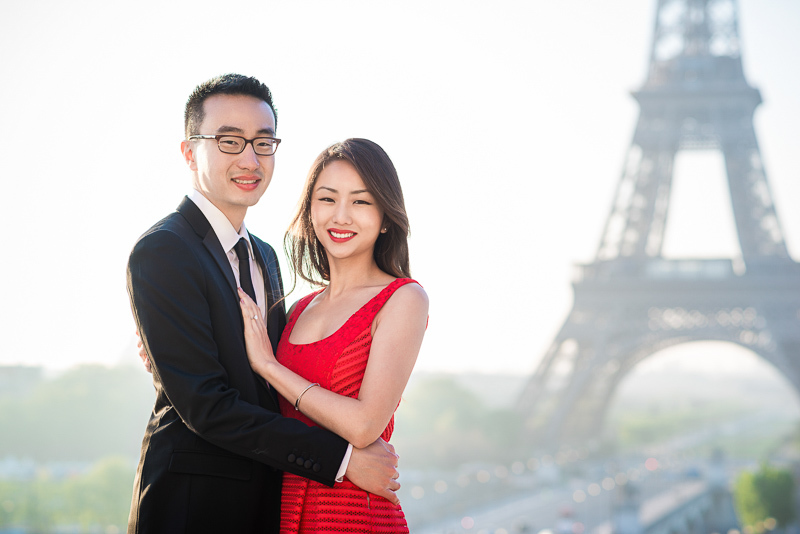 It was time for a few dancing, timeless photos.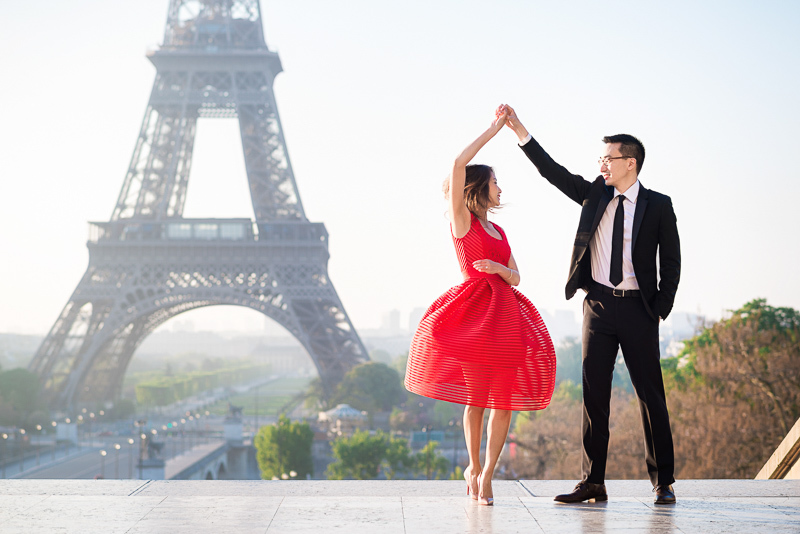 And some funny pictures, with Kevin demanding a kiss on the cheek !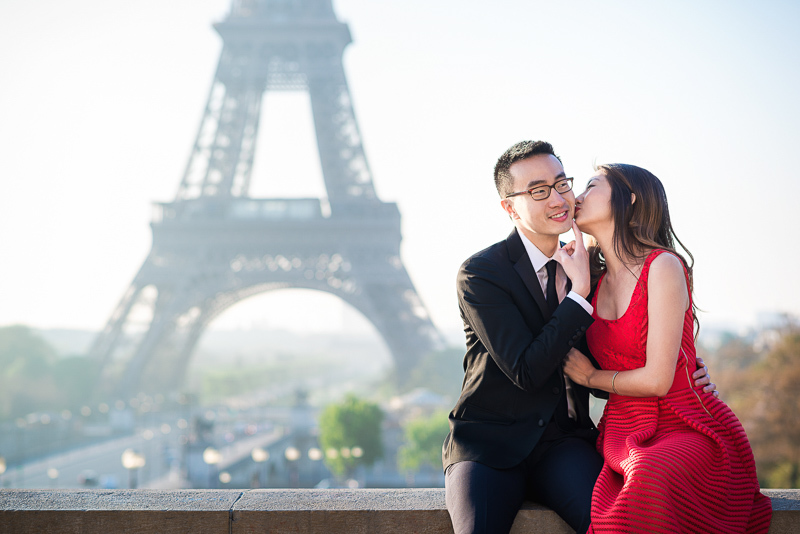 Then followed the iconic, Fran's signature award winning photo.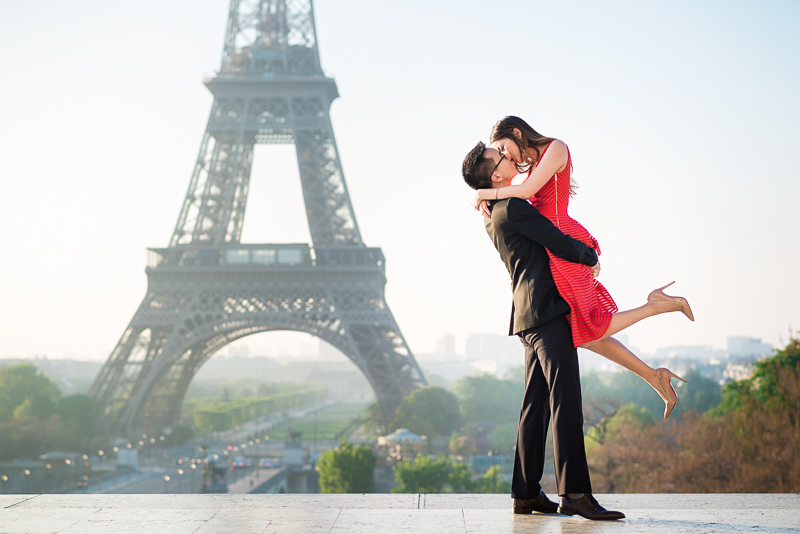 After the Trocadéro photos, we moved around and captured a few lifestyle photos around the Eiffel Tower always keeping it romantic.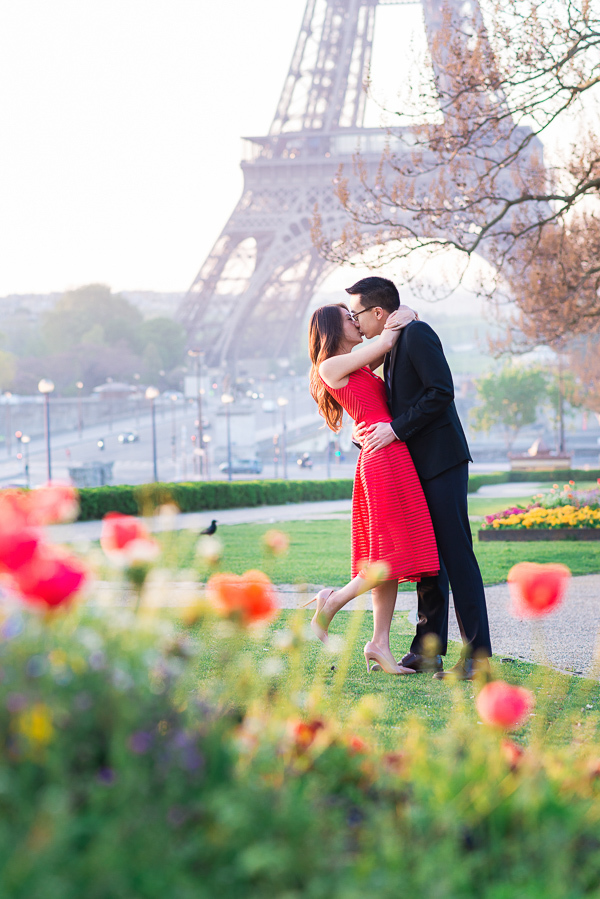 It was the beginning of the Spring and the area full of beautiful flowers.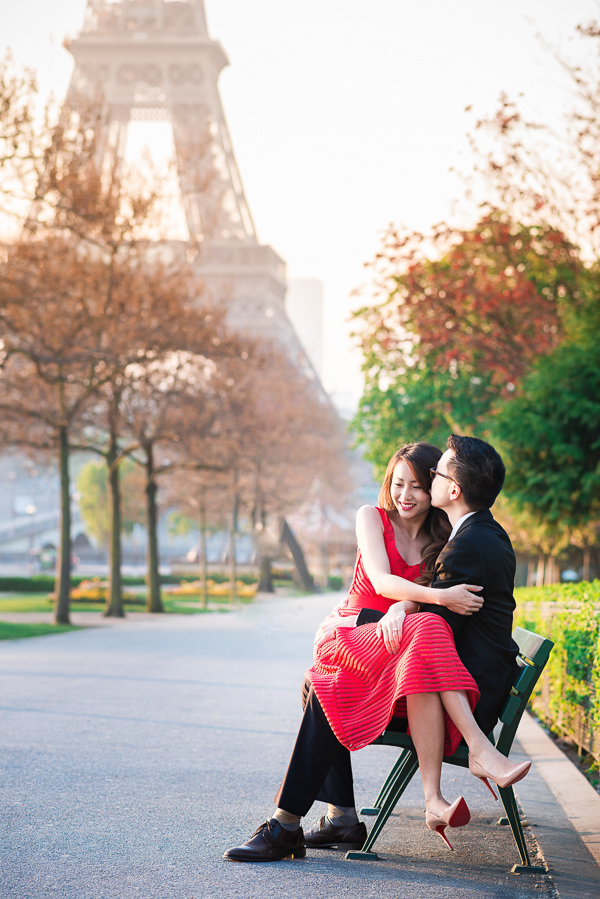 We made our way then toward the Trocadéro fountains and were spoiled with a super blue sky.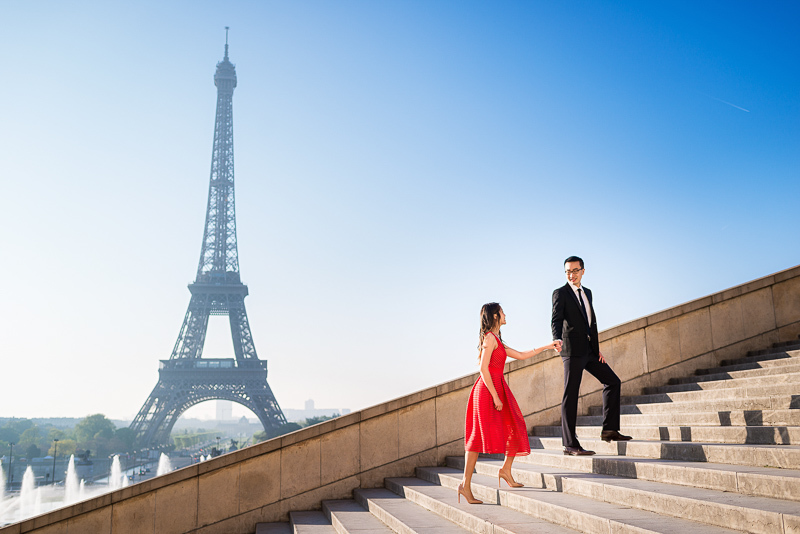 We finished the stroll with a few photos of the cute couple kissing under the Eiffel Tower.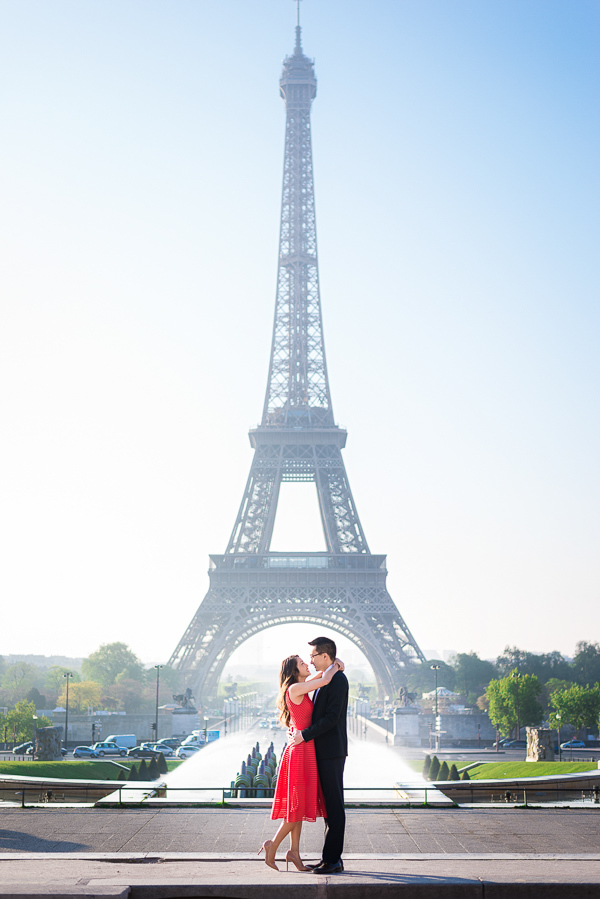 It was time to taste a delicious hot chocolate in one of the typical Parisian cafés at Trocadéro.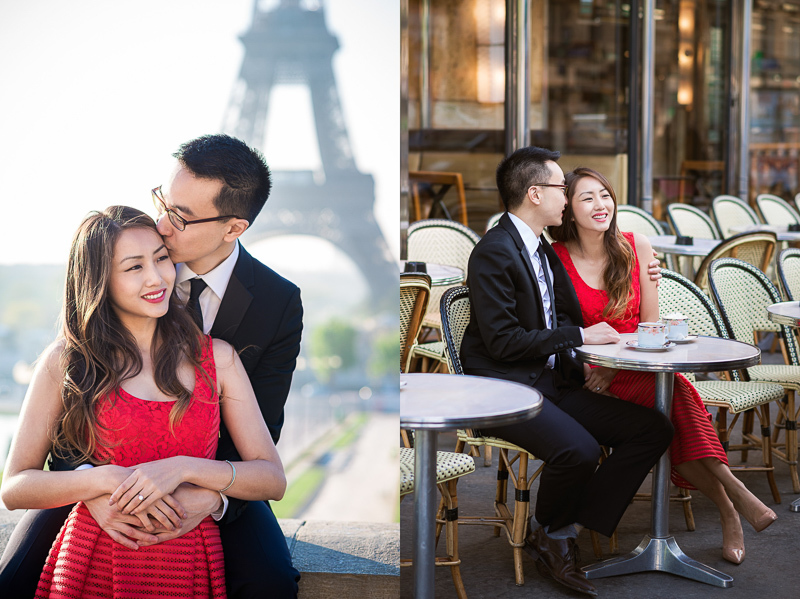 We always like to capture a mix of cute, romantic and fun photos in the café in addition to the iconic pictures at the Iron lady.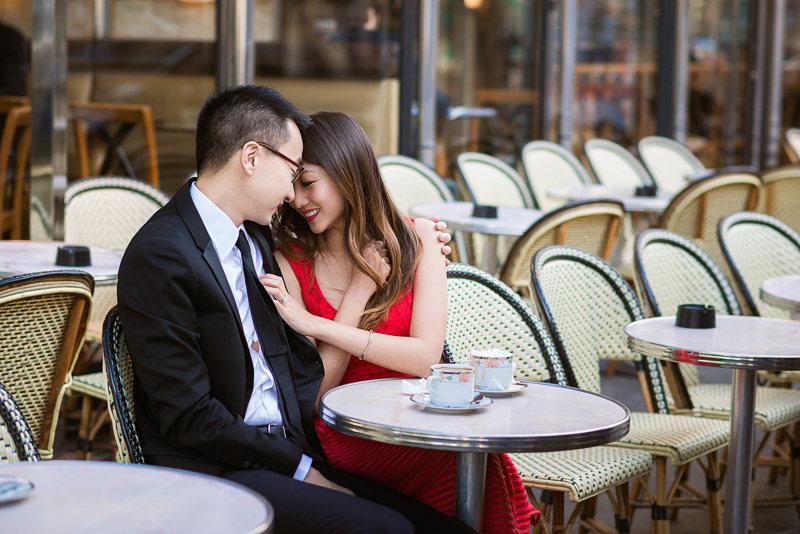 The following two tabs change content below.
Fran Boloni is the Paris photographer with an incredibly creative eye a photographic style described as: real and fun. He is passionate about beauty, arts and connecting with people. Fran got recently engaged and he is super happy !