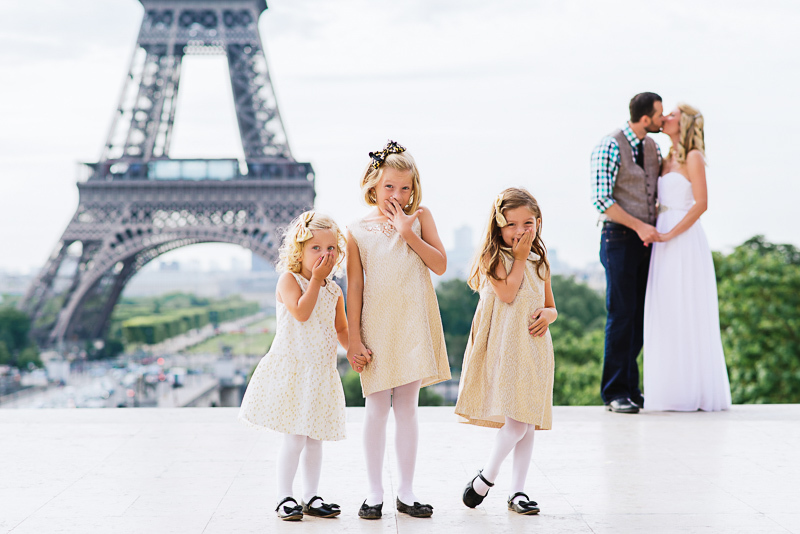 "In magical Paris on a beautiful day
A wonderful family came from far away
Smiling together, a pair happily wed
And three lovely girls with a bow on their head
They happily posed at the Tour Eiffel
As passers-by exclaimed "Très belle!"
A Florida family with a love so divine
"The Covingtons" inspired by Madeline."
When the Covington family left Jacksonville, Florida they had already envisioned the type of photoshoot they wanted to create with Fran, The Paris Photographer. This wonderful couple with three adorable daughters looked to iconic French symbols to mark their special family vacation. On the morning of their family photo shoot, they emerged looking enthusiastic and carrying props and photoshoot outfits that celebrate Parisian motifs- love, fashion and the delightful character of Madeline. So their photo session became a Madeline themed family fairy-tale in Paris.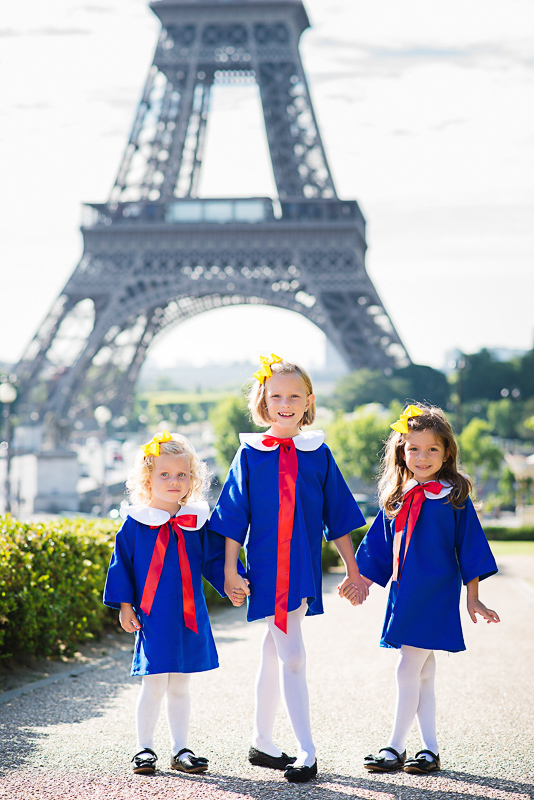 The famous little girl was created by author Ludwig Bemelmans and gained international stardom in a series of books, cartoons and films. Interestingly enough, this happy family share a surname with one of the characters- Lord Covington. However, unlike "Lord Cucuface" as Madeline would call him, the Covingtons were all smiles as they frolicked in the sun and enjoyed a fun-filled day creating beautiful memories and capturing them in a series of stunning images.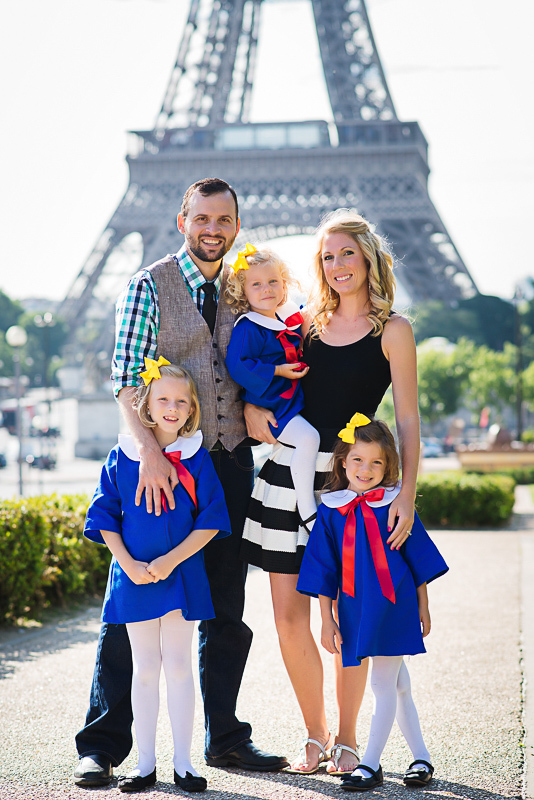 As the three adorable girls posed in matching outfits, they began to show their individual personalities and unique dispositions.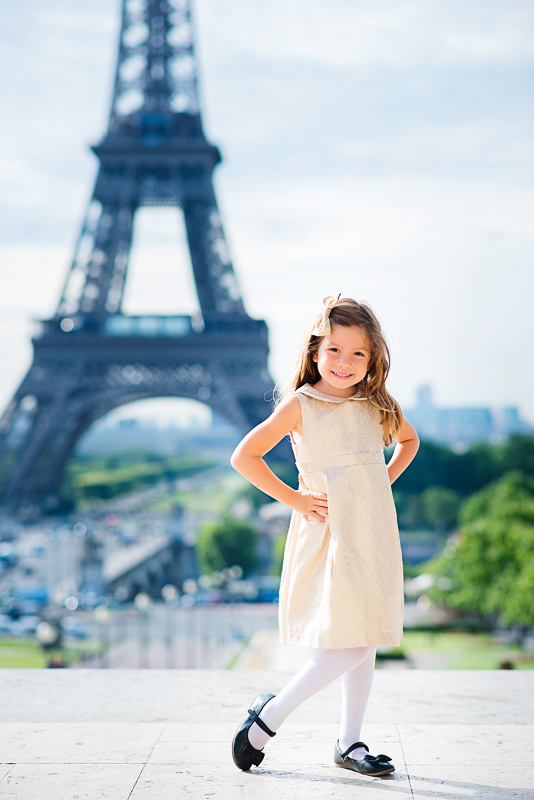 Fran was treated to cheeky and cute grins, occasionally had to coax a shy smile and even received creative direction from the eldest of the three sisters! Onlookers marveled at the sight as the chic kids posed like true superstars.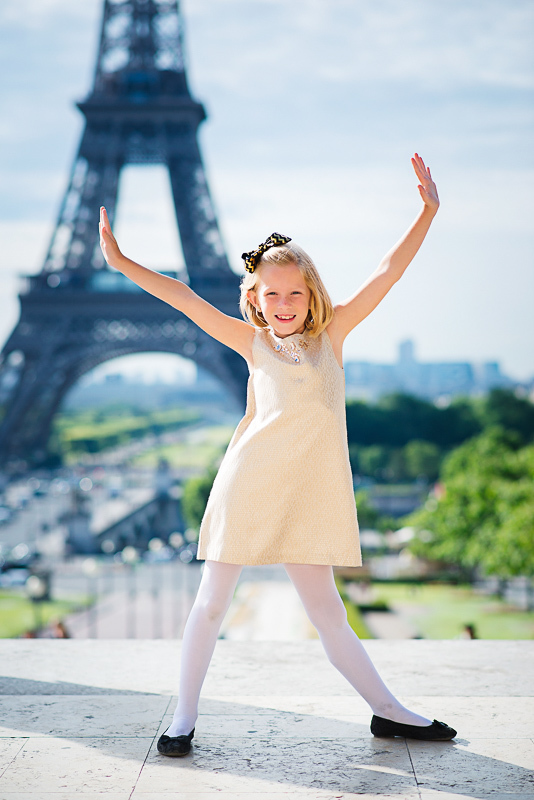 Meanwhile, their proud parents enjoyed the romantic scene in front of the Eiffel Tower, stealing a kiss or two while their girls continued to steal the show with their cuteness.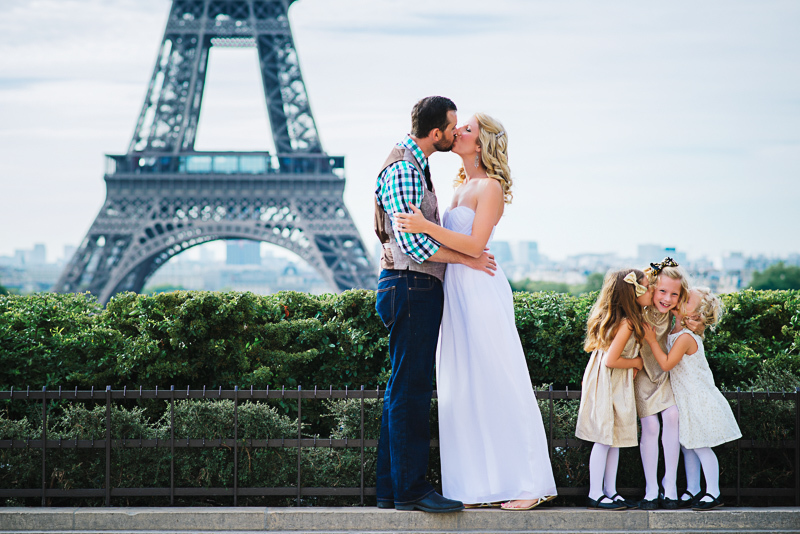 The family portraits that ensued were truly images from a fairy tale and the images show a picture perfect family that is blessed with love and enjoying living "happily ever after".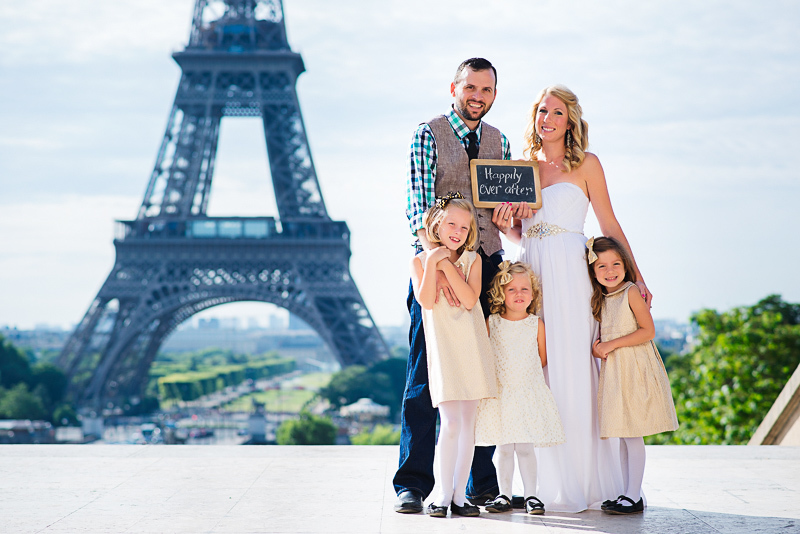 Finally, the couple shared an intimate moment as Angela was swept off her feet by her very own Prince Charming. The photograph of this fairy-tale moment was perfectly styled to capture the Parisian setting. Everything from the classic red beret to the iconic landmark came together to create an image that the Covingtons could look at to evoke the memory of this remarkable day.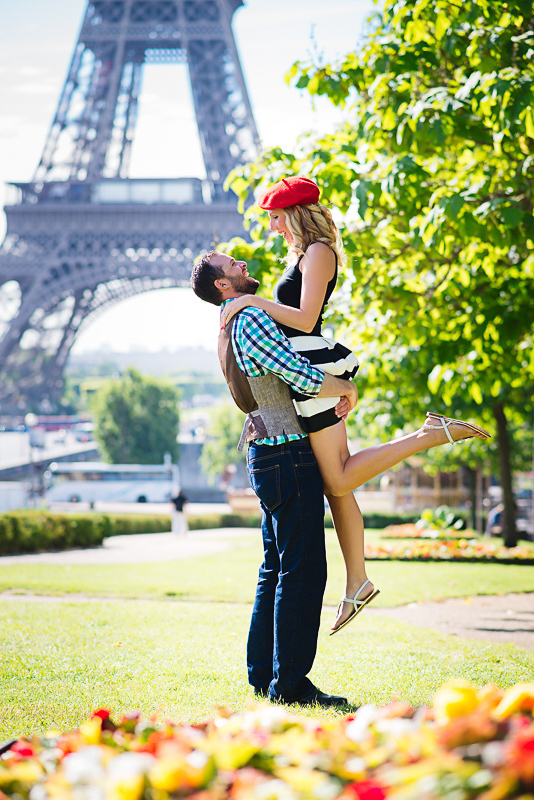 This magical family photo session was the perfect way for this American family to create an album of pictures that would always remind them of their very own Parisian fairy-tale. Family portraits are ideal for anyone who wishes to celebrate the bond between family members and the unique experiences they have shared.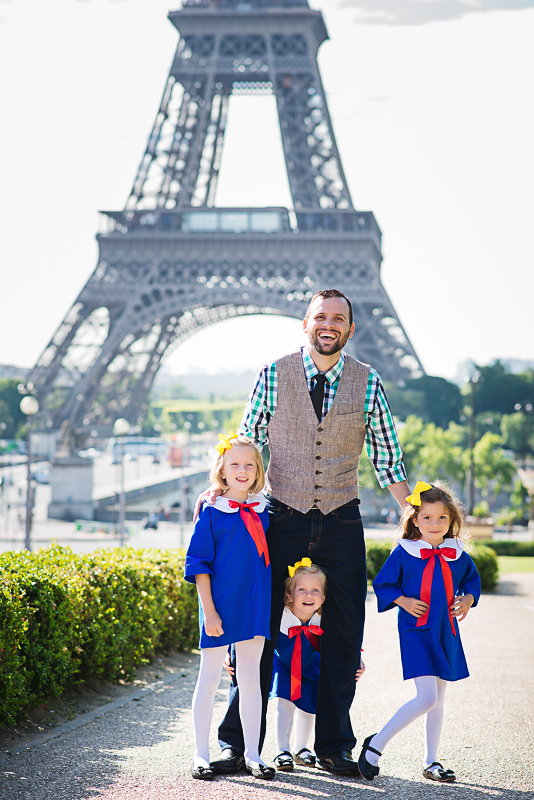 The Covington's succeeded in expressing this sentiment and their love. They returned to the United States with a wonderful collection of images that depicted the words of Madeline and her friends: "We love our bread, we love our butter, but most of all, we love each other".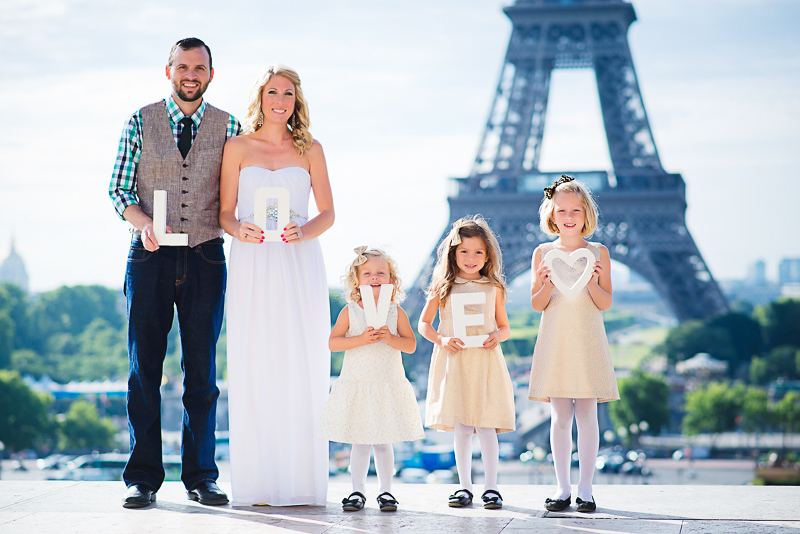 If you enjoyed this Madeline themes family fairy-tale in Paris gallery, please share it with someone who you know and who is coming to Paris in the upcoming weeks. Thank you !