Fran Boloni – Paris Photographer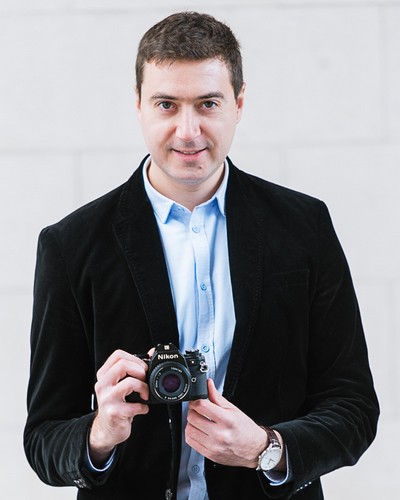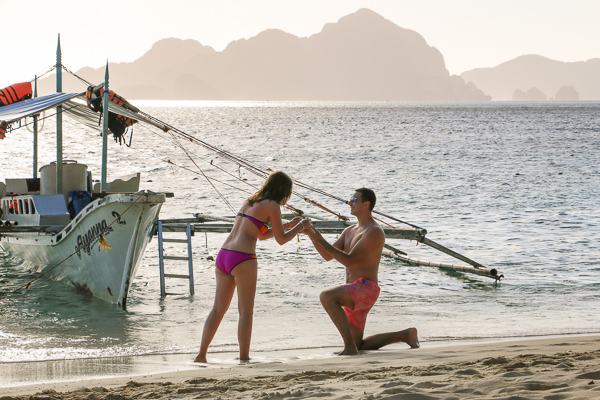 His passion for couples photography in Paris was instilled by
Alex Hreniuc
and he is highly inspired by Cengiz Ozelsel from
Adagion
often referred to as the pioneer of the modern engagement session
.
He currently lives in the magnificent city of Paris with his wife Oana and his one-eyed cat Jack.
His goal is to become the most wanted Paris Photographer for engagements and weddings !
He also thinks writing about himself in third-person is unbelievably awesome !
What other couples are saying about Fran ?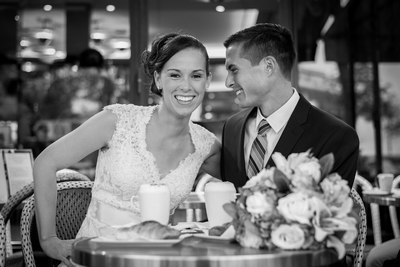 Our experience with Fran and his team was exceptional. From the first moment that we contacted him we could tell that he truly cared about getting to know us so that he could provide the best possible photography service. We were traveling to Paris from California for our elopement and really wanted to have a photographer we would enjoy spending time with because he would in fact be the only attendant at our little wedding ceremony. Just as we hoped, by the end of the day we had all become great friends.
We really appreciated the dinner and planning session we had with Fran a few nights before the shoot. The day of our ceremony went seamlessly. The fact that Fran has a driver was a huge asset. We started early in the morning at our hotel and then were driven around to the iconic Paris landmarks. Fran was wonderful in balancing his suggestions and experiences for specific shots while making sure that our requests were fulfilled as well. It was important to us to exchange our vows in a more private place, so Fran was happy to help us find a location in Parc Montsouris.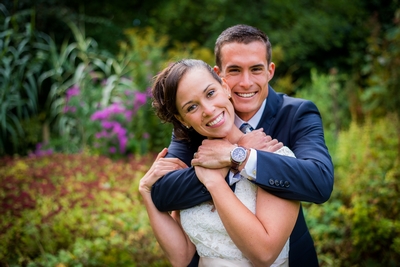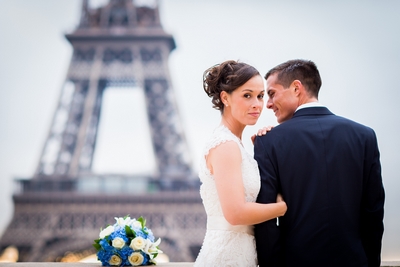 When we returned home and selected our photos we were thrilled with the outcome. Of course, photos of special moments like engagements and weddings are priceless, but most people don't have an unlimited budget. Fran's pricing is affordable, especially for the high quality of his work. We would recommend Fran to anyone looking to have a romantic photography shoot in Paris and would be happy to talk to anyone who has questions.
Samantha and Paul Coover, San Diego, California
We had such an amazing experience in Paris and this photo shoot topped off this portion of our honeymoon. Fran Boloni with Romantic Photography in Paris was such a pleasure to work with! He and his sidekick went above and beyond to drove us all over Paris to capture breathtaking photos. Fran also brought props and ideas for the photo shoot. He's truly passionate about his art and is willing to lay on the ground or run in the middle of the street just to capture "The Shot". Thank you Fran for the wonderful experience and pictures !!!
Lily & Aaron San Antonio, Texas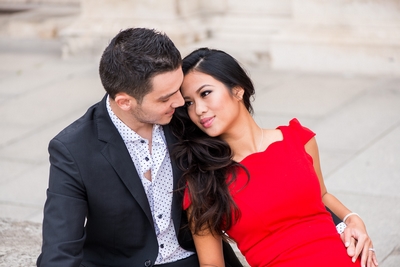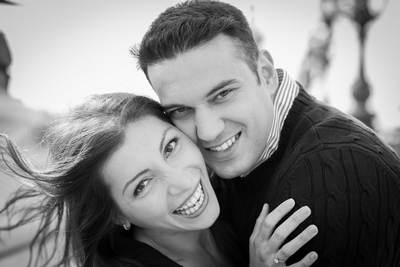 Thank you for the AMAZING photos! We absolutely love them and everyone we show them to is so impressed. This was our first visit to Paris, and, although we were charmed by the magic of the city, we have to say the photo session was, by far, the most wonderful experience we had while there. We absolutely loved working with Fran.
He is not only a talented photographer, but also a genuinely nice person. The most important thing that he achieved was to really capture the essence of the day – the atmosphere, the love and laughter we shared. We want to thank you again so very much for your beautiful work. It has been a great pleasure to work with you, and we look forward to hopefully repeating it again before too long. Emilia and Flavius, London, UK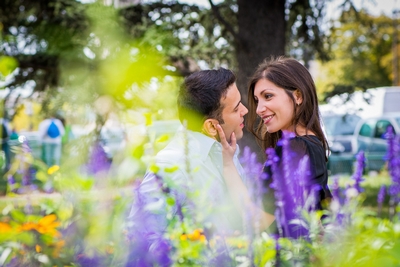 It was pleasure having Fran as our photographer during our recent trip to the city of love! I found Fran's details online & loved his work.
I had a few ideas of my own to which Fran embraced and worked on. Not really knowing what to expect, Fran made the entire experience fun and memorable. He was accommodating, friendly, sensitive to our preferences and truly captured our essence. We've got some amazing shots that we'll treasure for life! All our friends and family love it too. Highly recommended! Jessy and Bhavan, Malaysia
Having a wedding photographer specialized in shooting couples was highly appreciated not only by us, the happy couple, but also by our guests. I guess nowadays you know you chose the right photographer when your friends change their Facebook profile pictures with instants from your wedding. Not only did Fran know to be everywhere during the event, capture every emotion and be discrete in the same time, but he also helped us with hints about the preparation and organization of the happy day. The photo album is a delight we show proudly to everyone who steps in our home.
Rosana & Philippe, Paris, France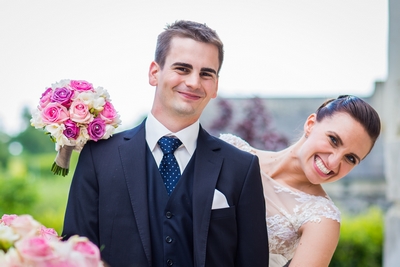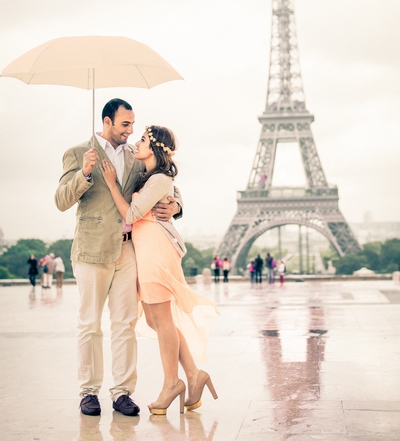 The photos are very elegant and livable , I love every single detail in the pictures , we are glad to choose you as our wedding photographer. I wish I could come back again to make another session later with my children. Thank you s so much ! Haidy and Karim, Egypt
It's been over a year since we got married, that's mean more than a year we realized our photo album wedding with Fran in Paris. This has been an unforgettable day for us. Usually, i am very shy in front of the crowd. I was afraid that when i was in the street with my wedding dress, everyone looked at me and I could not be natural. Finally, everything was going very well. Fran helped me overcome my shyness. He was very funny, he told us the jokes, he made us smile and then he recorded the great moments in his photos. We are very pleased with these pictures.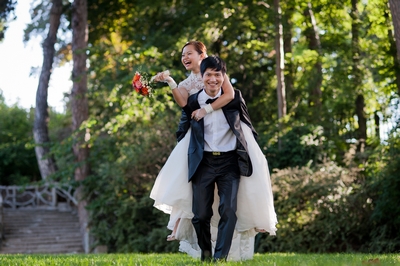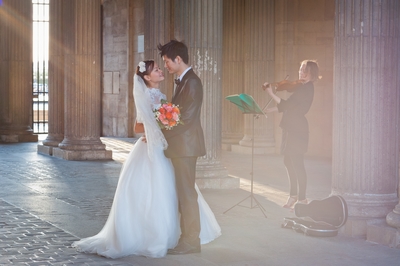 In general, there are always too many people in the famous monuments in Paris (Louvre museum, the Eiffel Tower …), it's very difficult to have a quiet place to take the photos, but with the ability to speak to people, Fran asked for people to let us instead to take pictures. When we reviewed the photos, it seems that Paris was for both of us. The most memorable moment for me is when we were at Moulin Rouge, Paris was lighting, it was so amazing, I feel so happy. A big thank you to Fran. We have a great album photos. Thuy and Thanh, Vietnam
We just want to say thanks a million! We had the most amazing time doing the photo shoot for our 25th anniversary vow renewal in Paris. The afternoon we spent around Paris with you taking the photos was a great part of the perfect day we had. It was like being in a fairy tale and we have the pictures to prove it! Every time we look at them ( which is very often!) we are both grinning as much as were that day. Thanks for being a part of this special occasion for us and making sure our memories/photos are as great as the day was!
Ruth and Mike, Lake Worth, Florida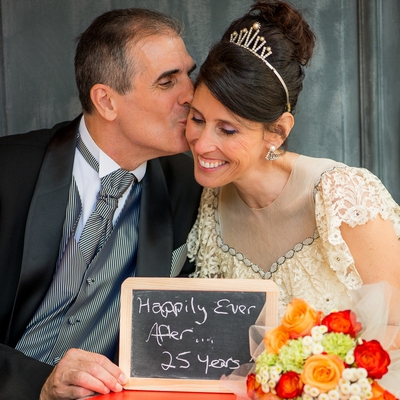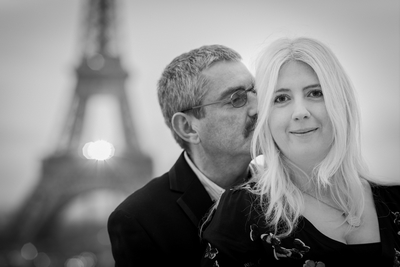 Our photo session was a highlight of our weekend in Paris. We have never had professional photos taken before and Fran totally put us at ease and had lots of ideas. Himself and Oana were fun to work with, nothing was rushed and despite the cold they spent much longer with us getting the right shots than we expected.
We even squeezed in a fabulous hot chocolate! If you're looking for a photographer in Paris then i would look no further! Definitely recommended! Mina and Johnny, Scotland
For more reviews and testimonials please visit our Facebook and ourYelp page.