Proposing in Paris – Emma and Chris from Australia
Posted in by Fran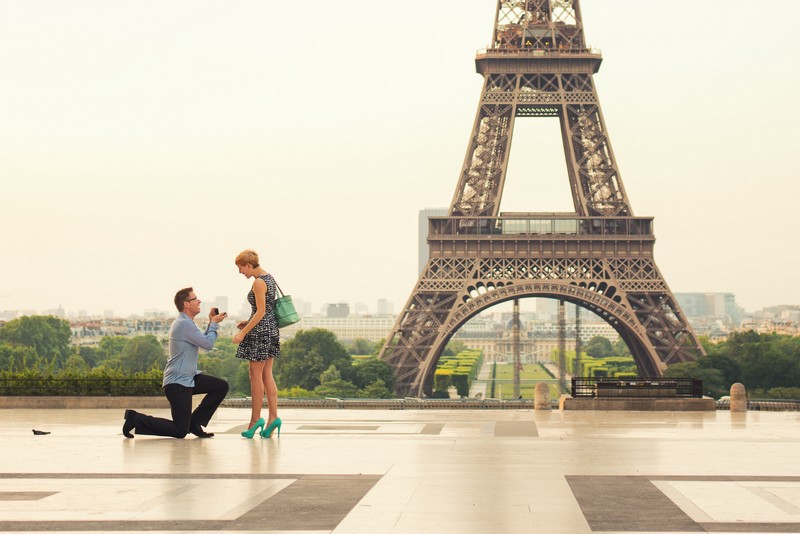 Proposing in Paris – the story
Emma and Chris are a happy and cute couple from Brisbane, Asutralia. Chris contacted me a few weeks prior to their European vacation and ask if I could capture the moments of him proposing in Paris. I instantly replied him and started planning together the big moment, as every diligent Paris engagement photographer would do.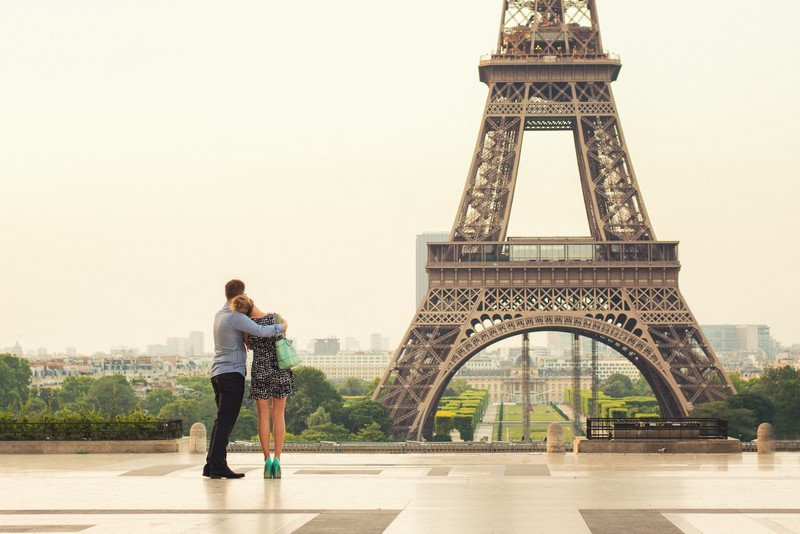 We agreed on the location (Esplanade de Trocadéro) and the hour and I followed them for a couple of minutes like a genuine paparazzi. When the moment arrived, Chris made me a sign and he went on his knee. The following pictures tell the story of him proposing to his girlfriend in front of the Eiffel Tower.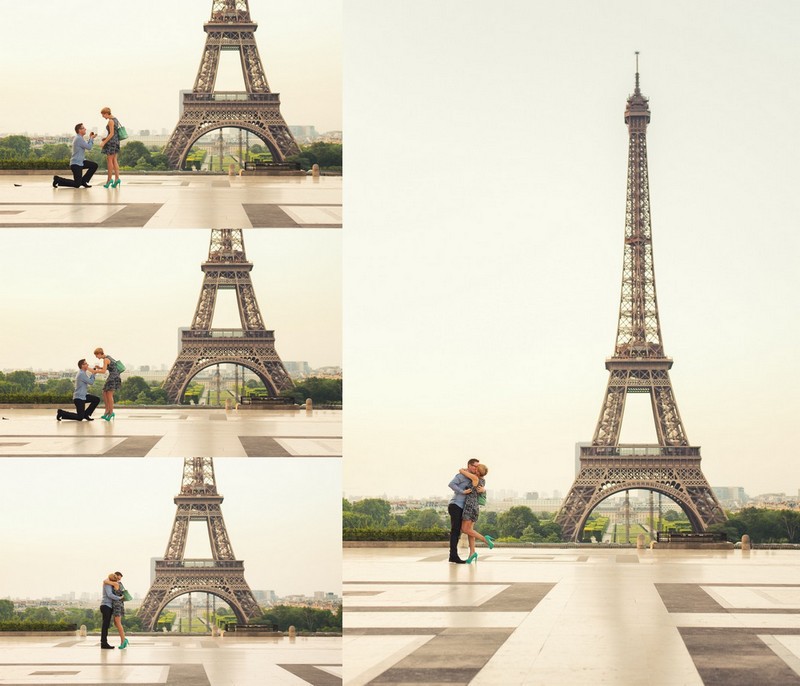 One thing was clear, Emma didn't let Chris on his knee for a long time, he grabbed him quickly and covered him with hugs and kisses. I'm telling you, that was the most intense moment I witnessed as an engagement photographer in Paris.
After a couple of minutes, Chris pointed towards me and explained Emma that I was there from the beginning and captured their Paris proposal. Emma waved, wiped her tears and with a happy smile showed her engagement ring.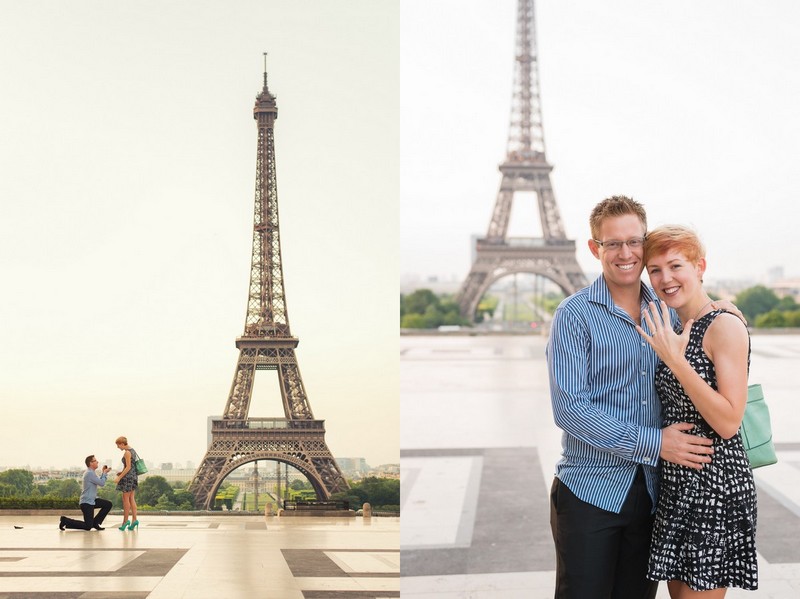 To celebrate their Paris engagement, Chris booked us for a two hours engagement photo session at the Eiffel Tower and Louvre Museum. Here's a first image featuring the engagement ring and the happy couple hugging in front of the iconic Eiffel Tower.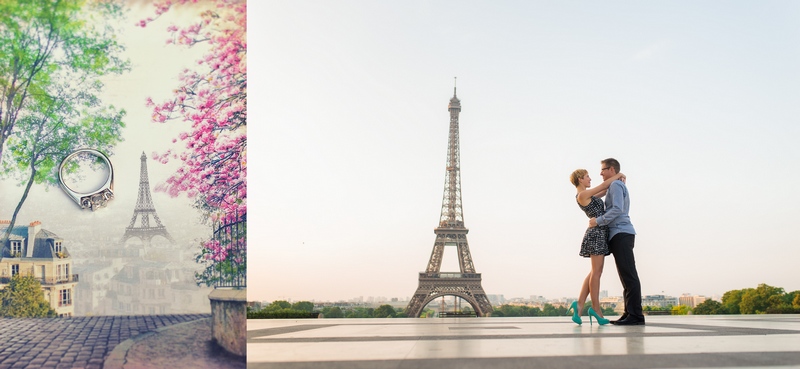 Here's my favorite engagement picture, using a chalkboard on which Emma wrote : "I said yes !" How cute is that ?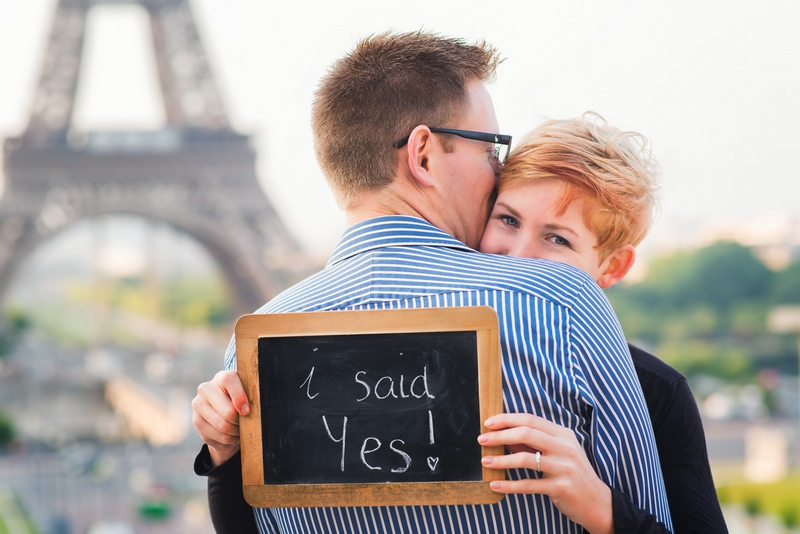 After the first locations we stopped for an energizing hot chocolate in one of the typical Parisian cafés in Place de Trocadéro, Café Kleber, where we quickly took some fun pictures and engagement ring photos too. We then jumped in a taxi and headed to Louvre Museum. There we focused on showing the newly engaged couple against the famous architecture.
The huge difference between a planned photo shoot and a spontaneous surprise proposal engagement photo session is way more laughter and smiling, dancing and lifting.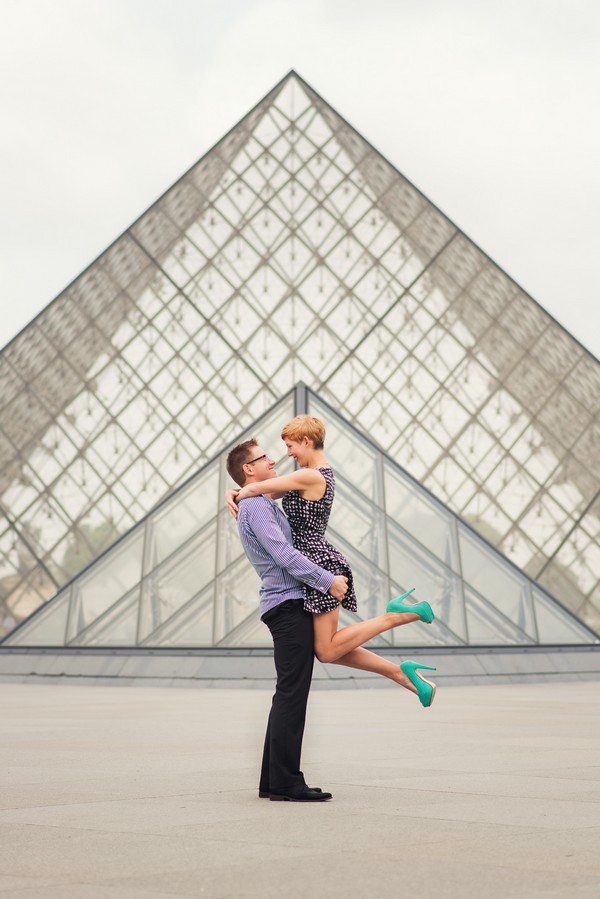 Louvre Museum is also the ideal location for magical silhouette pictures.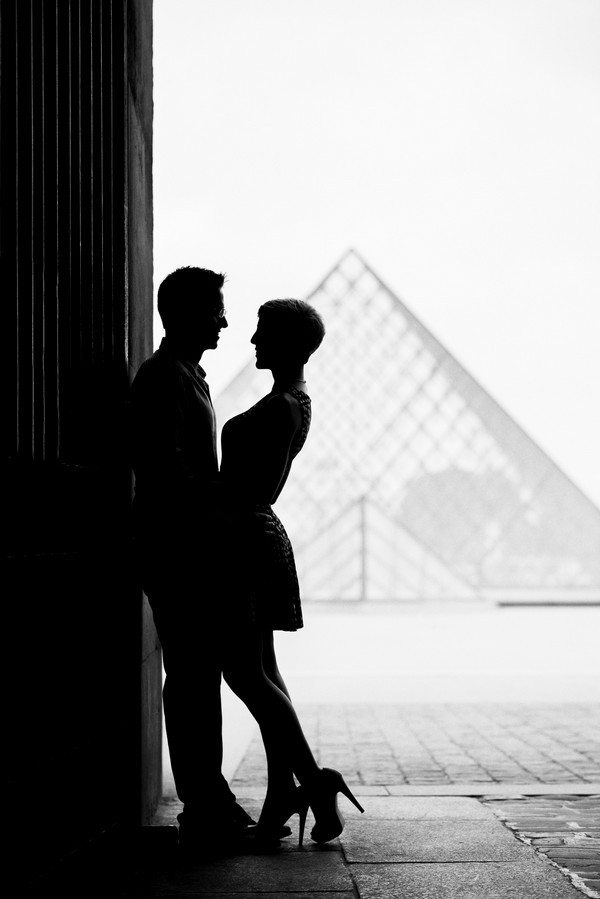 Are you ready for your surprise proposing in Paris ? Let's get in touch !
The following two tabs change content below.
Fran Boloni is the Paris photographer with an incredibly creative eye a photographic style described as: real and fun. He is passionate about beauty, arts and connecting with people. Fran got recently engaged and he is super happy !