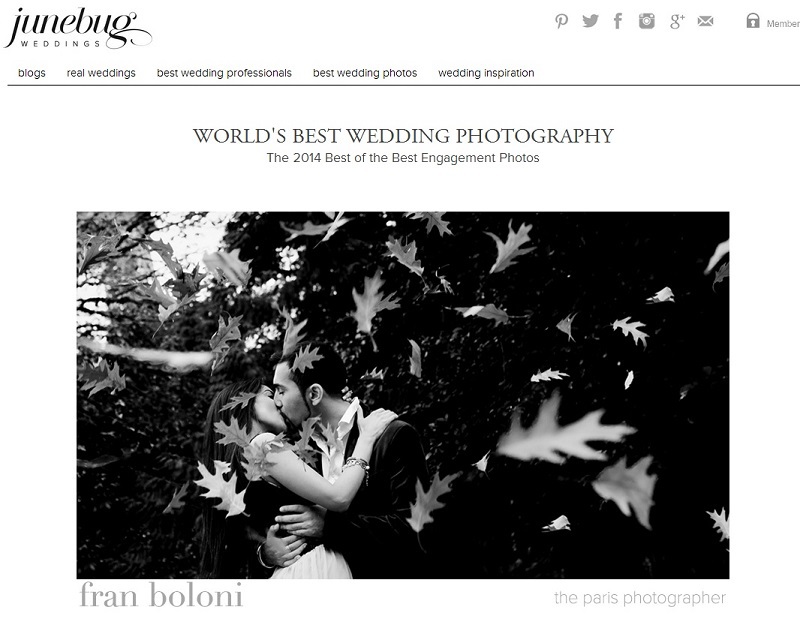 We are extremely happy to share with you these great news. First of all, the image above was selected in The 2014 Best of the Best Engagement Photos contest by one of the most prestigious wedding blogs, Junebug Weddings.
The award winning picture was selected for its beauty, creativity and technical quality. Guys, this literally puts us among the 50 most talented engagement photographers in the world. It is an immense honor to be part of the most creative and talented artists at an international level.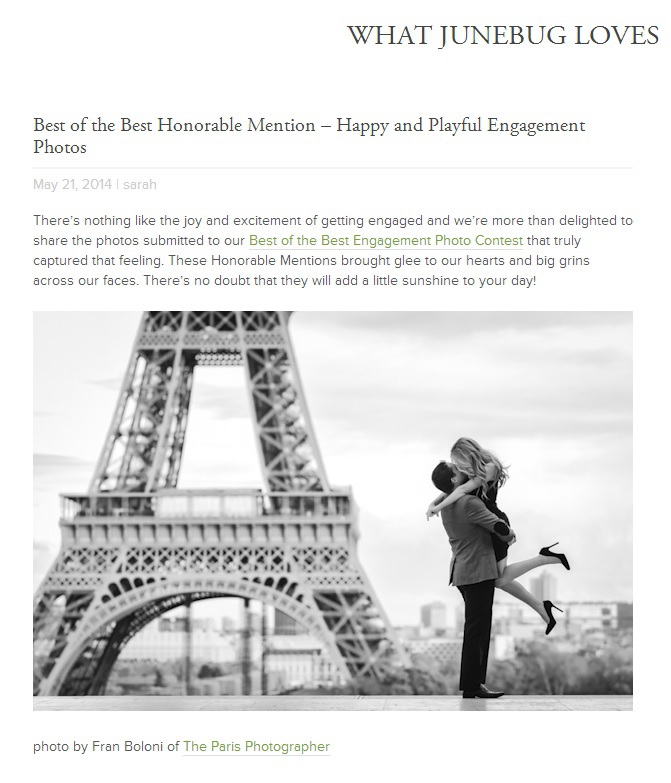 And that's not all. This fun picture, taken during Lindsay and Jon's Parisian adventure, received the Best of the Best Honorable Mention – Happy and Playful Engagement Photos award from Junebug Weddings.
We are extremely happy to see that the pictures we create together with our couples are appreciated at this high level and we are even more motivated to continue creating more images that truly matter and that you'll cherish forever.
All to say You are in good hands. By the way, are you ready for your Parisian adventure ?